Cliff and Joan's Page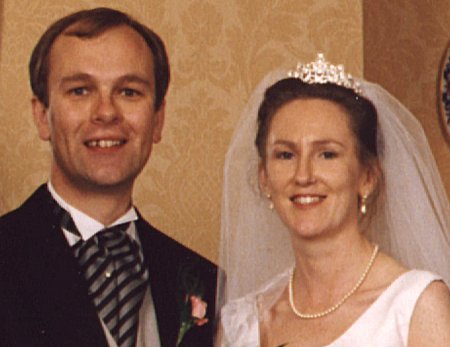 The Right Honourable Lady Joan and myself on the happiest day of our lives!
(Friday 29th May 1998)
Hello and welcome to Cliff and Joan Lawson's web page.
My day job is designing computer equipment for Amstrad plc and I have a fairly extensive set of pages devoted to those computers here.
When I'm not bit bashing I do other things completely unrelated to computers. In fact, until I got a MIDI synth, I didn't have a computer at home at all (you can have too much of a good thing!). So here are a few links to pages that I find personally interesting because I'm a (bit of a lapsed) pilot and because I own a Yamaha SY35 MIDI compatible synth. I've also included a link to a page about Prickwillow, a pretty village in Cambridgeshire that has family links. But first a page about Finchingfield, Essex because that's where we live...
Various other links I sometime use....


UK Pilot pages


Yamaha SY synthesisers


Scottish Single Malt Whisky


Irish Whiskey


Great Old TV shows


Info on writing web pages



Still thinking about this!


---
<== This trendy border comes from my mum's free collection
Page contents (c) Cliff Lawson 1996-1998
Page accesses: